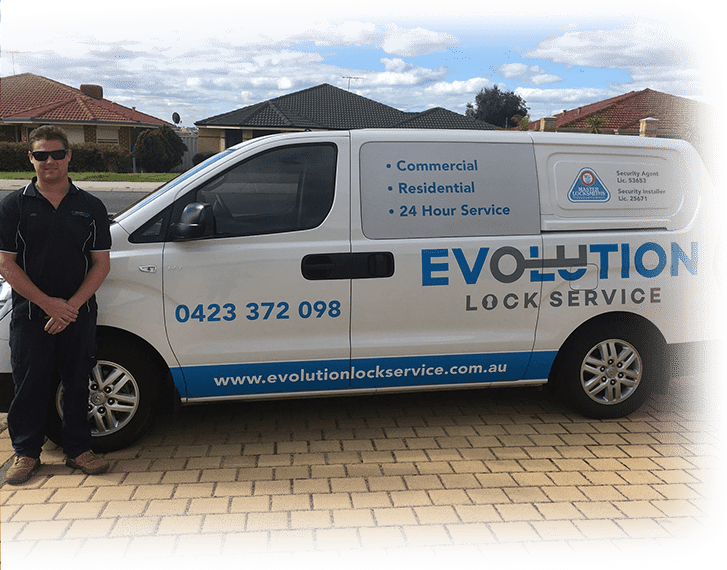 Get to Know Us
Our Story
Evolution Lock Service are a family owned and operated company who have delivered professional locksmith services to the Joondalup metro area for over 15 years. Dedicated to providing exceptional service and with a strong commitment to quality, we not only meet our clients expectations, we exceed them.
Our Service
Our team offer a wide range of locksmith services that suit your every requirement. We are 100%
committed to delivering the best service and solution to meet your locksmith needs and are available for emergency mobile call outs 24/7, day or night throughout the entire Joondalup metro area. Whether it be anything from a Joondalup home multi level master key system to a deadlock install, we guarantee your experience with our highly skilled professionals is completed with integrity and to a high standard.
Contact Us for a Free Quote
info@evolutionlockservice.com.au
0423 372 098